Wow! What a week end! Car free day was sunny and beautiful this year.
We attended a parking meter party- reclaimed space that is habitually allocated to the parking of vehicles.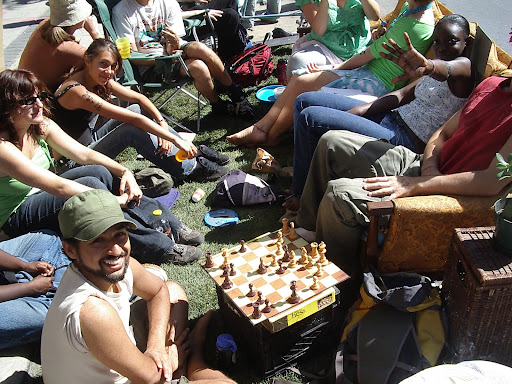 It was transformed into a people friendly space with sod laid out on roadside parking spaces, and a 'found' comfy couch installed (one person didn't get up the entire time!)
People sat playing chess, blowing gorgeous HUGE soap bubbles, or sipping lemonade. My kids (sadly the only ones in attendance) happily got tattooed with face paint. There was a free bike repair clinic too and best of all, music! Wonderful violinist and guitar duo, they performed for over 2 hours!
This is an idea that should be extended into car free weekend. Check out the organizer's web site at
tlchamilton.blogspot.com
by BEE